Chase Securities Pakistan (Private) Limited is a company set up by a team of Capital Markets professionals to conduct Securities Broking Business in Pakistan. The Company aims to primarily target to increase the investor base of the market by conducting investor awareness sessions and adopting digital marketing strategies. The company aims to leverage technology to build a new client base through developing interactive online trading portals and applications.
Based on the capital markets experience of our team, the company will add value in terms of Alpha-focused investment ideas. Chase Secu­rities Pakistan (Private) Limited has set up a Research Department primarily cov­ering the mid and small-cap stocks which are not widely cov­ered and offers good re­turn potential. Our network of domestic relationships across corporate and institutional clients will help us establish a full-service securities broking firm.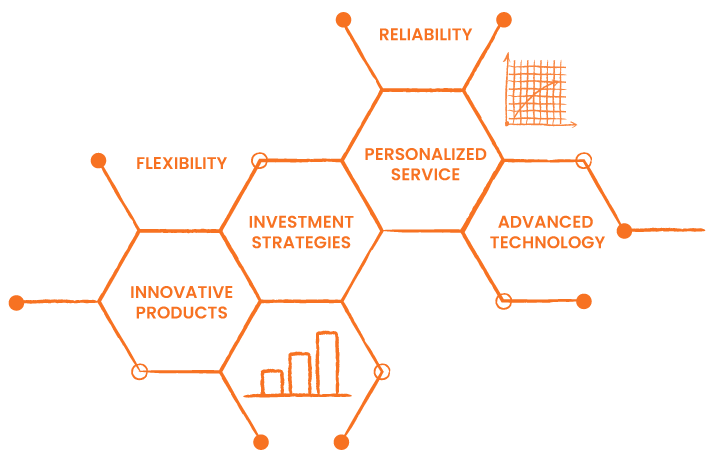 To promote savings culture and provide investors a platform through innovative products, investment strategies, advanced technology and personalized service.
Chase Securities aims to obtain best returns for client assets, developing and researching solutions suited to their individual characteristics and needs. To achieve this, Chase Securities has structured itself with a team of well-established professionals with decades of experience, ensuring that the clients benefit from the utmost reliability, dynamism, flexibility and maximum transparency.
Statutory Auditor Details
Title
Categories of
Shareholding
Shareholders
Shares Held
Percentage
Directors and their spouse(s) and minor children Name: Ali Nawaz Kumail Raza
2
500,334
125,333
66.71%
16.71%
66.71%
16.71%
Associated companies, undertakings and related parties
-
-
-
-
Executives
-
-
-
-
Public Sector Companies and Corporations
-
-
-
-
Banks, development finance institutions, non-banking finance companies, insurance
-
-
-
-
Others: Mehdi Hassan
1
124,333
16.58%
16.58%
Total
3
750,000
100%
100%
Safe. Reliable. Proven. Let's Build Your Wealth Together